Our Affiliated Companies . . .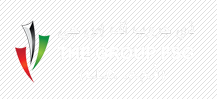 The Group FSG – Maritime Security
The Group FSG is an independent maritime security company, registered in UAE, it is the Maritime Division of the First Security Group. The group's formation was in direct response to the growing security threat to the world's shipping industry, particularly in the Gulf of Aden, East and West Coast of Africa and into the Indian Ocean.
In order to operate successfully in risky waters, ships needed heightened high quality security options. So we drew a team from the highest echelons of ex-European Special Forces operators, providing our clients with direct access to a deep understanding of anti-piracy operations, unrivalled security experience, 24/7 operational support and robust contingency planning.  We provide superb levels of security, as well as a suite of services to choose from, we can help your next transit run smoothly. Employing professional security services provides benefits for everyone, from your management team's peace of mind to the productivity and happiness of an on-board crew that feels safe and protected. www.thegroupfsg.com
Our Strategic Business Partners . . .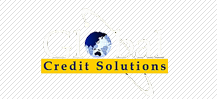 Global Credit Solutions
First Security Group LLC is the UAE partner for Global Credit Solutions, the largest true network of collections and credit and risk specialist worldwide.
www.gcs-group.com